8° 50 Top Europe 2020
nNeanNea Pizza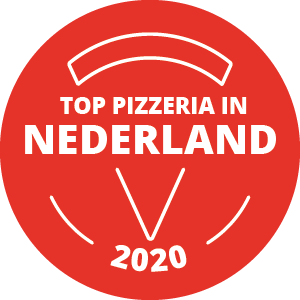 Model of Inspiration 2020
D'AMICO AWARD
L'azzurro e il nome riporta a Napoli, gli interni ci confermano di essere in Olanda, a parte il forno a gas dal quale escono pizze napoletane contemporanee. Vincenzo Onnembo è pizzaiolo poliedrico e creativo: durante l'anno ha lanciato le pizze surgelate ottenendo un incredibile successo di pubblico.  Nella sua proposta c'è tanta attenzione alle migliori produzioni della nazione che lo ospita ormai da 15 anni.
Grande tensione lavorativa e servizio perfetto con ampia scelta nel beverage.
---
The color blue and the name of the establishment defiantly remind you of Naples.  The interior décor, however, confirms that you are in Holland, apart from the gas oven that churns out Neapolitan pizzas. Vincenzo Onnembo is a versatile and creative pizza chef: during the year he launched frozen pizzas which obtained an incredible success with the public. In his proposals, there is a lot of attention put into offering the best products from Holland that has been his new home for 15 years now. There is a solid work ethic with perfect service and a wide selection of beverages.