37° 50 Top Europe 2020
Paesano Pizza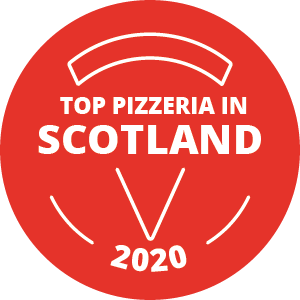 Una pizza orgogliosamente e autenticamente napoletana a cominciare dalle materie prime, tutte campane e italiane. Nel centro della città il locale è molto bello e accogliente, con una sala ampia. Volano le pizze
tradizionali cotte nel forno a legna, margherita e marinara, quasi a ruota di carro, con impasto diretto e una lievitazione di 24 ore. Quanto basta per renderle digeribili. Nove proposte in tutto, qualche contorno, e gelati. Decisamente ristretta la proposta di birre e soprattutto di vino che andrebbe arricchita per lo meno con un Gragnano per restare in tema. Ottimo servizio e prezzi alla portata di tutti.
---
This establishment serves a pizza which is proudly and authentically Neapolitan, starting with the raw ingredients, which all come from Campania and Italy. Located in the city center, the atmosphere is genuinely nice and friendly within a large interior. Baked in a wood-fired oven, the traditional pizzas fly out continuously.  The Margheritas and Marinaras are almost made in ruota di carro size (when the pizza exceeds the perimeter of the plate).  They are made with a dough which has been leavened for 24 hours, just enough to make the pizza digestible. In all, there are nine choices, some side-dishes, and ice-creams. The selection of beers is quite restricted as is the choice of wines, which should be enriched at least with a Gragnano. This would provide coherence with the pizzeria's theme. Excellent service and affordable prices.