Pizzerie Eccellenti 2020
Pizzeria Piccolo Cesare Pizza & C.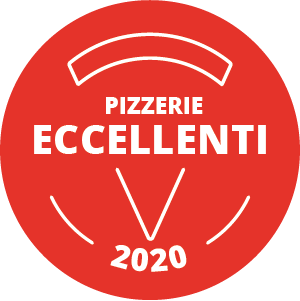 Piccolo locale fuori dal centro storico, ma facilmente raggiungibile anche con i mezzi pubblici. Piccolo Cesare è la classica pizzeria che propone solo pizza e qualche dolce fatto in casa. La pizza viene preparata con un impasto di stile napoletano, ma leggermente più sottile anche se non croccante, ben lievitato e leggero. In menu una ventina di pizze classiche realizzate con ingredienti di ottima qualità tutte con Fiordilatte ed un eventuale 'upgrade' alla Mozzarella di Bufala, alla lavagna le pizze del giorno, più elaborate e realizzate con ingredienti stagionali. Servizio informale e veloce come si addice ad una pizzeria. Buona la carta delle birre artigianali con proposte non solo italiane.
---
This is a small establishment outside the city center yet it is easy to reach even by public transport.  Piccolo Cesare is the classic pizzeria that serves only pizza and a few homemade desserts.  The pizza is prepared with a Neapolitan-style dough, which is slightly thinner though not crunchy, well-leavened and light.  There are just under twenty classic pizzas on the menu made with high-quality ingredients.  All are made with fiordilate with the option to 'upgrade' to buffalo-milk mozzarella.  The pizzas of-the-day are written on a blackboard; they are more elaborate and realized with seasonal ingredients.  The service is fast and informal as is expected in a pizzeria.  The list of craft beers is good and includes foreign labels as well.