Grandi Pizzerie 2020
69° - Giovanni Santarpia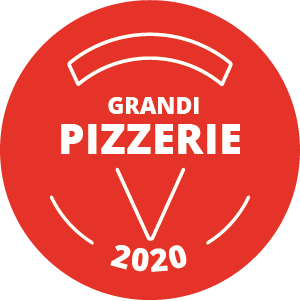 A gennaio 2020 Santarpia ha aperto la propria pizzeria in località Le due Strade, a pochi minuti dal centro di Firenze, per la gioia di tutti gli appassionati della pizza.
Nel locale si può scegliere se cenare al bancone con vista sul forno oppure comodamente seduti ai tavoli disposti nelle due stanze e nel periodo estivo si può godere della possibilità di mangiare in terrazza.
Per iniziare si può scegliere tra antipasti che mischiano la tradizione della pizza fritta con il lampredotto, oppure gli arancini ripieni di trippa e anche alcuni primi piatti.
La pizza di Santarpia è perfetta: scelta attenta degli ingredienti, tra mozzarelle e pomodori di alto livello e impasto realizzato ad arte, che garantisce gusto e scioglievolezza al morso.
Il menù varia seguendo la stagionalità degli ingredienti, dalle pizze classiche alla sempre deliziosa "zucca gialla e guanciale", passando per l'immancabile salsiccia e friarielli, che nel periodo estivo si trasforma in salsiccia porri e gorgonzola.
---
In January 2020 Santarpia opened in the Le De Strade district, just a few minutes from the center of Florence, to the joy of all pizza enthusiasts. In this establishment you may dine on the balcony which overlooks the oven or comfortably seated at one of the tables positioned in the two dining areas.  In summer you can enjoy your meal on the terrace. To start you can choose from among antipasti that mix the tradition of the fried pizza with the lampredotto, or the arancini stuffed with tripe.  There are also a few pasta dishes available. The pizza at Santarpia is perfect: there has been a careful selection of the ingredients, from the mozzarella to the high-quality tomatoes.  The dough is made to perfection and guarantees both taste and meltiness. The menu varies according to the seasonality of the ingredients, from the classic pizzas to the always delicious "zucca gialla e guanciale" (yellow pumpkin and bacon), to the required salsiccia e friarielli (sausage and broccoli).  In summer this pizza changes to become sausage, leaks and gorgonzola.