Pizzerie Eccellenti 2020
Pizzeria Pomodoro e Basilico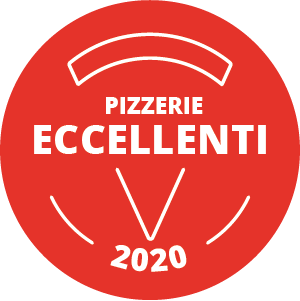 La pizzeria Pomodoro e Basilico a pochi passi dal centro storico di Martina Franca conta pochissimi coperti: è fortemente consigliata la prenotazione se si vuole assaporare una delle pizze più buone della zona. L'impasto è un mix di farine pregiate prettamente macinate a pietra con germe di grano tostate. Viene fatto lievitare per 48 ore e poi viene cotto in forno a legna. Il risultato è un impasto molto simile a quello napoletano altamente digeribile. Oltre all'impasto tradizionale, sono disponibili impasti alla farina di Kamut, farro o 5 cereali.
Gli ingredienti dei condimenti sono tutti pregiati: si tratta di prodotti DOP, IGP, DOC e presidi slow food, tra cui non può mancare il Capocollo di Martina Franca.
Le pizze hanno un cornicione alto e le pizze sono leggere e dal sapore molto equilibrato.
---
Pizzeria Pomodoro e Basilico is located a few steps from the historic center of Martina Franca, it has very little seating so we strongly recommend you book in advance.  It is the place to go if you want to taste one of the best pizzas in the area. The dough is a mix of fine stone-ground flours with toasted wheat germ. It is left to rise for 48 hours and then it is baked is a wood-fired oven. The final result is a dough that is very similar to the highly digestible Neapolitan type. In addition to the traditional dough, you can also opt for dough made with Kamut flour, spelt or with 5 grains.                                                                                                                                             The ingredients used for the toppings are all of high quality: they are DOP, IGP, DOC and Slow Food Presidia products including capocollo by Martina Franca. The pizzas have a high crust and are light with very well-balanced flavors.