Pizzerie Eccellenti 2020
Sant'Isidoro – Pizza & Bolle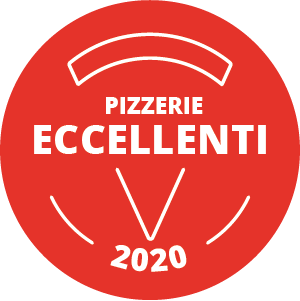 Una pizzeria nuova, con un'idea nuova, almeno nella Capitale. Aperta nel dicembre 2019 con l'intento di abbinare alla pizza tutte le tipologie di bollicine, dai vini frizzanti agli spumanti, dai Franciacorta agli Champagne. La carta, in realtà, va ben oltre le bolle, con ricarichi corretti e grande professionalità nel servizio.
Per quanto riguarda la pizza siamo di fronte, senza dubbio, a una delle migliori di Roma: 'leggera come una nuvola' sarà anche un'espressione un po' trita, ma in questo caso rende perfettamente l'idea di un prodotto egregiamente lievitato, profumato, con base sottilissima e cornicione gonfio ma non panoso. La carta si apre con diversi fritti e bruschette per cominciare, mentre le pizze si dividono in 8 'classiche' e 8 'eccentriche'. Anche le farciture più originali sono sempre ben abbinate a vegetali e prodotti selezionati con cura.
Nel complesso una bella sala moderna ed elegante, che gira alla perfezione.
---
This is a new pizzeria with a new idea, at least for the Capital.  It opened in December 2019 with the aim of pairing pizza with all different types of bubbles: from sparkling wines to spumantis, to Franciacortas to Champagnes.  The menu, in reality, goes well beyond the bubbles, with fair markups and very professional service. Regarding the pizza, without a doubt we are at one of the best places in Rome:  "light as a cloud," might be a rather trite expression, but in this case it gets the idea across perfectly.  The product is admirably leavened, fragrant, with a very thin base and a puffy but not bready crust.  The menu opens with various fried products and bruschettas to start, while the pizza is divided into 8 "classics" and 8 "eccentrics."  Even the most original toppings are always well-paired to the vegetables and products that have been selected with care. On the whole, it has a nice, modern and elegant dining area that nears perfection.