Pizzerie Eccellenti 2020
Scugniz – Neapolitan Restaurant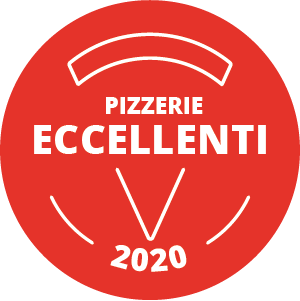 Lo chef Guido Polliere reinterpreta qui in Puglia i due fiori all'occhiello della tradizione culinaria partenopea: l'autentica cucina del mare e la Pizza. Il ristorante Scugnizz ritaglia il suo spazio nella centralissima Via Zanardelli, a due passi dal vivace porto di Trani, in un bel locale di un palazzo antico, dalle volte in pietra, ed arredato per richiamare con eleganza le atmosfere marinare. La pizza che commentiamo in questa recensione è autentica e verace con impasto a base di farina tipo 0 e cornicioni che crescono alti in cottura a contentere i generosi ingredienti.
Noi abbiamo provato una golosa margherita con bufala e pomodoro del piennolo del Vesuvio abbinata ad una birra stile Stout di intepretazione regionale di un micro birrificio campano. Nei mesi estivi disponibili alcuni tavoli all'aperto in un piccolo Dehor.
---
Here in Puglia the pizza chef Guido Polliere reinterprets two showpieces of traditional Neapolitan cuisine: authentic seafood cuisine and the pizza. The Scugniz restaurant can be found in Via Zanardelli, a short walk from the lively port of Trani.  It is a nice establishment inside an antique building with stone vaults and furnished in order to elegantly invoke a marine atmosphere. In this review we recognize an authentic, genuine pizza, with a dough made from type "0" flour, and crusts which rise high during the baking that make way for the generous ingredients.                                                                                                                                 We tasted a delicious margherita with buffalo-milk mozzarella and Vesuvius Piennolo tomatoes accompanied by a stout beer with a regional flavor made by a microbrewery in Campania. In the summertime, there are some tables available in an outdoor dining area.