Pizzerie Eccellenti 2020
Tredicisette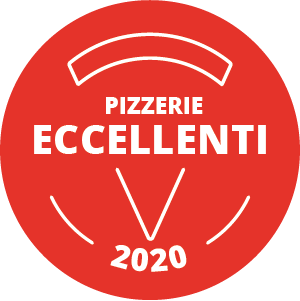 Vicino alla Via Libertà, arteria pulsante del salotto di Palermo presenta un ambiente elegante e raffinato. Il personale è professionale e discreto. Gli impasti sono ottenuti con farine di grano tenero germinato di tipo 1, di altissima digeribilità, ed una crosta friabile e croccante, con lievitazione di 48 ore.Tre gli impasti disponibili di cui uno classico, uno con dodici cereali ed, infine, la farina di grano evolutivo siciliano. Menù essenziale in cui spiccano 12 pizze tra cui la Regina Margherita con pomodoro San Marzano, bufala e basilico, la Marghe gialla con crema di basilico, fior di latte e pomodorino giallo, la Speciale con crema di radicchio all'aceto balsamico, crudo di Parma, pomodorino semidry e fior di latte, la Mortadella e Pistacchio con mortadella, fior di latte e pesto di pistacchi e la Intensa con crema di parmigiano, perle di tartufo e funghi.
Pregiata la carta dei vini e di birre e interessante quella dei dessert che cambiano in base alla stagione.
---
Located near Via Libertà, the main artery through the heart of Palermo, this locale has an elegant and refined ambiance.  The staff is professional and discreet.  The doughs are obtained from soft wheat germ type 1 flours.  They are highly digestible with a crumbly and crunchy crust made with a leavening of 48 hours.  There are three available doughs, a classic, one with twelve cereals and finally one with Sicilian evolutionary wheat.  The menu is basic with 12 pizzas that stand out including the Regina Margherita with San Marzano tomatoes, buffalo-milk mozzarella and basil.  Another is the Marghe, a yellow pizza with cream of basil, fior di latte and yellow cherry tomatoes.  We also recommend the Speciale with cream of chicory and balsamic vinegar, Parma prosciutto, semi-dry cherry tomatoes and fior di latte.  Finally, do not miss the Mortadella e Pistacchio with mortadella, fior di latte and pistachio pesto and the Intensa with creamed parmesan, truffle and mushrooms. The wine and beer lists are prestigious and there is an interesting dessert menu which changes seasonally.